Having a hard time thinking of how to entertain the children at home during the Heightened Alert Phase? One of the activities that excites the children the most in school is the Laser Maze! It is great fun and they really have to exercise their brains to figure out how to coordinate their bodies and the movement needed to get through the 'laser beams'.  
When making your own laser maze at home, we recommend involving children from the beginning. Let the child take the lead! It encourages them to be independent and tests their creativity to design a challenging maze. Of course, you can get involved in part of their creation process too. You can give suggestions, help to cut the strings, help to tape the strings at a higher point and so on.  
The materials needed to build the maze are simple and can all be found at home – you'll need some space, strings, tape and a pair of scissors.   
Materials Needed
String
Tape
A pair of scissors
How to make your own laser maze at home:
Step 1. Tape the strings across the walls…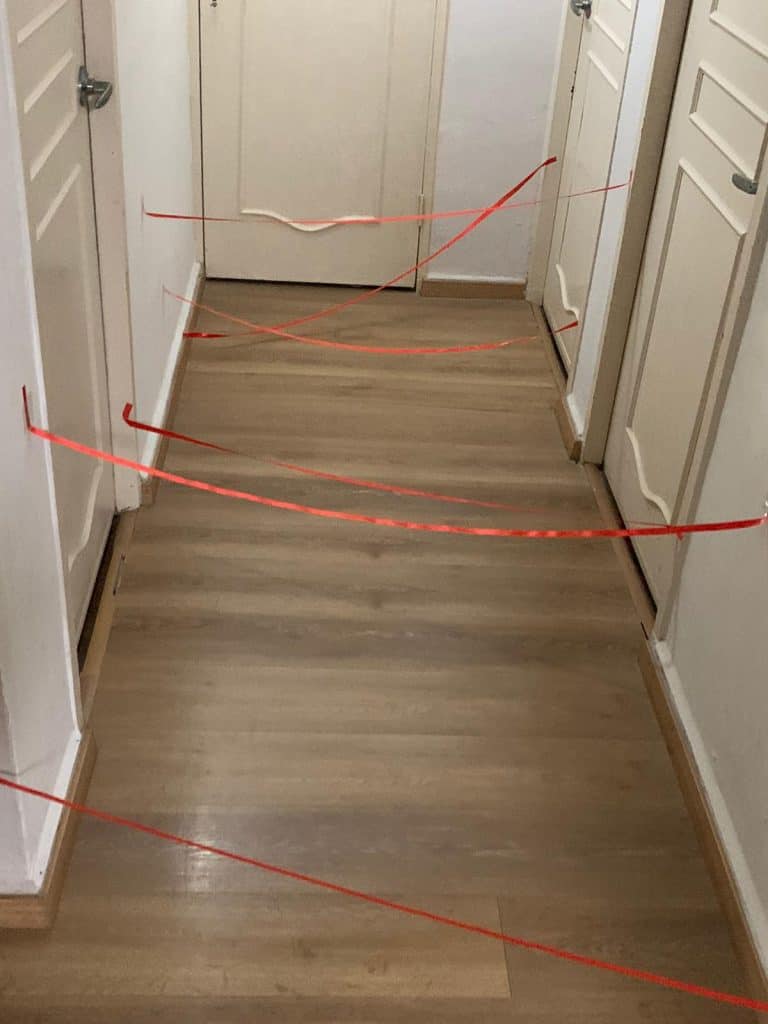 Step 2. … at any height you want!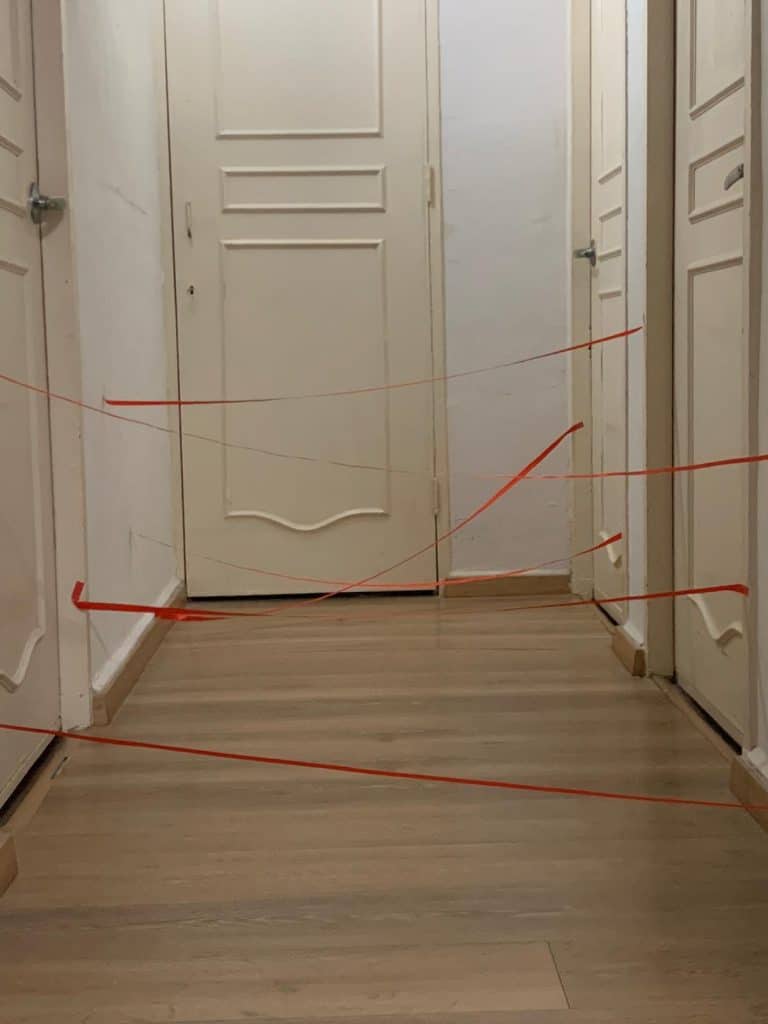 Step 3. Get the children to go through the maze by crawling and bending…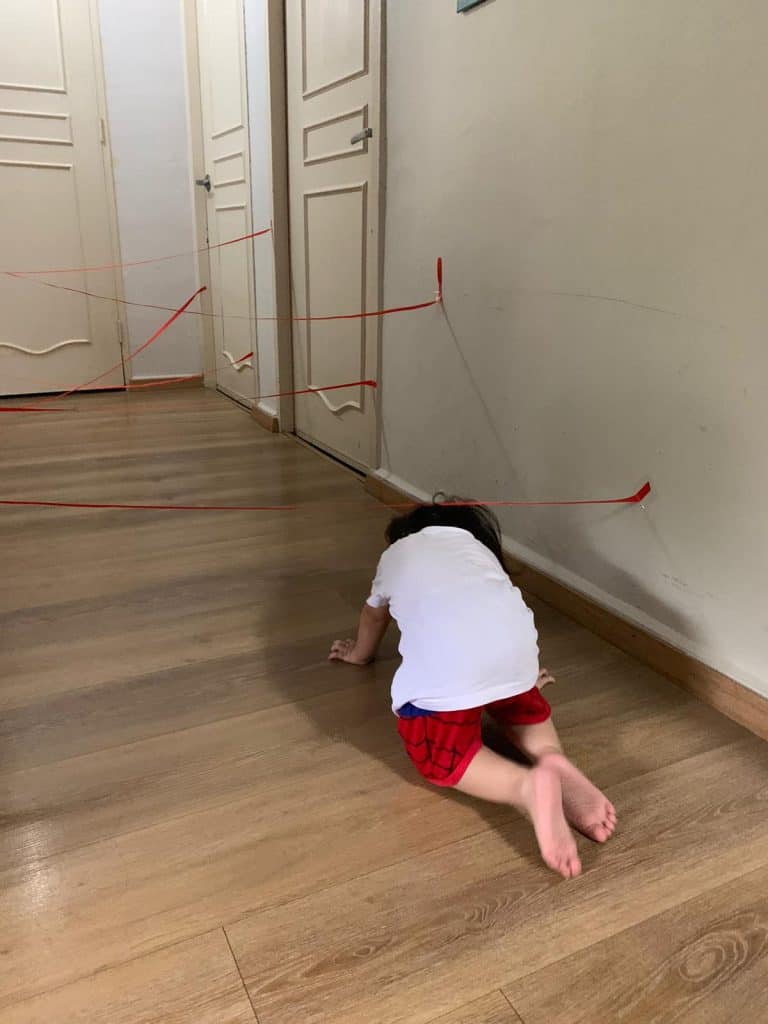 Step 4.  … to avoid their bodies touching the imaginary 'beams'!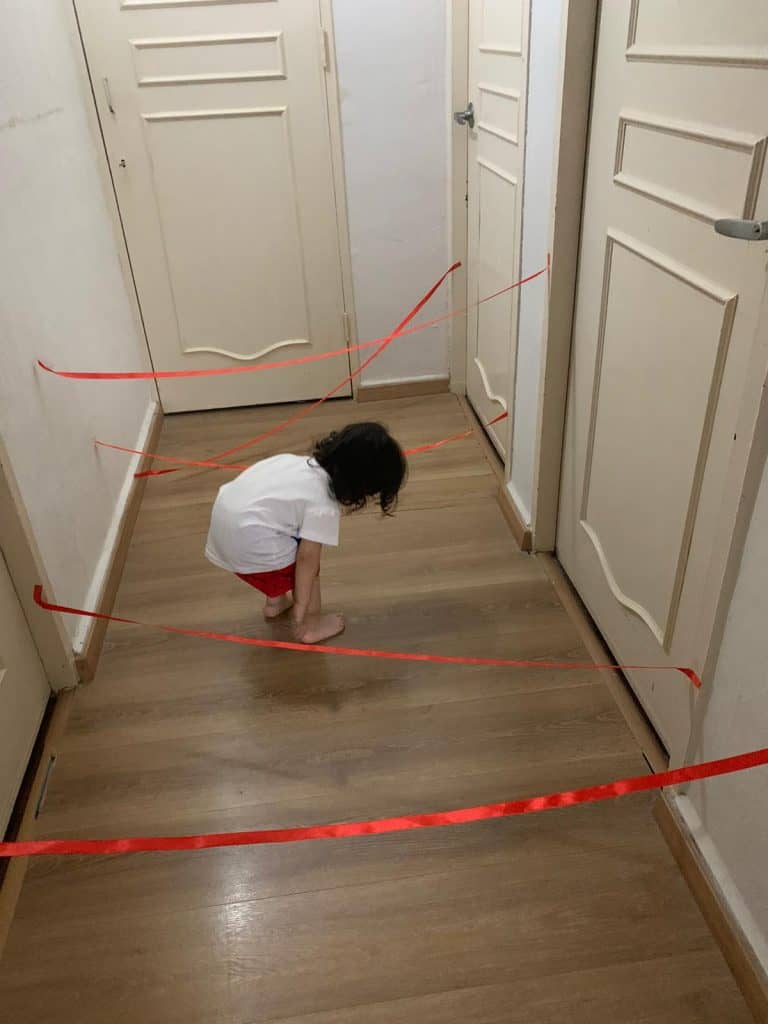 You can try to get through it too! Race each other or change up the strings to make it more challenging. Hours of fun!  
With that, we hope that you had fun with the children building and playing your self-created 'Laser Maze'. Stay home, stay safe!