We celebrated Singapore's 57th year of independence in August and this month's activity honours the heritage of the country. Some of you may be familiar with the iconic dragon playground in Toa Payoh. One of the early playgrounds designed by the Housing and Development Board (HDB) in the 1970s, its distinctive shape is one that evokes nostalgia in many Singaporean residents.  You may have seen references to it in store windows, t-shirts, and souvenirs too.
For this Montessori at Home activity, you'll be making your own dragon playground with your child. We will be using a printable DIY craft from PostiveLeePeilin. Arts and crafts help encourage a child's creativity whilst working on their fine motor skills, a crucial part of child development of the Montessori Practical Life curriculum. In particular, the use of scissors is an essential milestone for independent children. Opening and closing their hands during scissor practice helps to build muscles in the palm and hand. Cutting develops good hand-eye coordination and bilateral coordination and is good preparation for writing skills in the future.
Some notes on safety. Before our students' progress to using scissors independently, we first ensure that they have sufficient hand and finger strength. They would have practiced many other Practical Life activities such as pinching clothespins, picking items up with tongs, wringing out sponges and more. Read more about fine motor skills work here.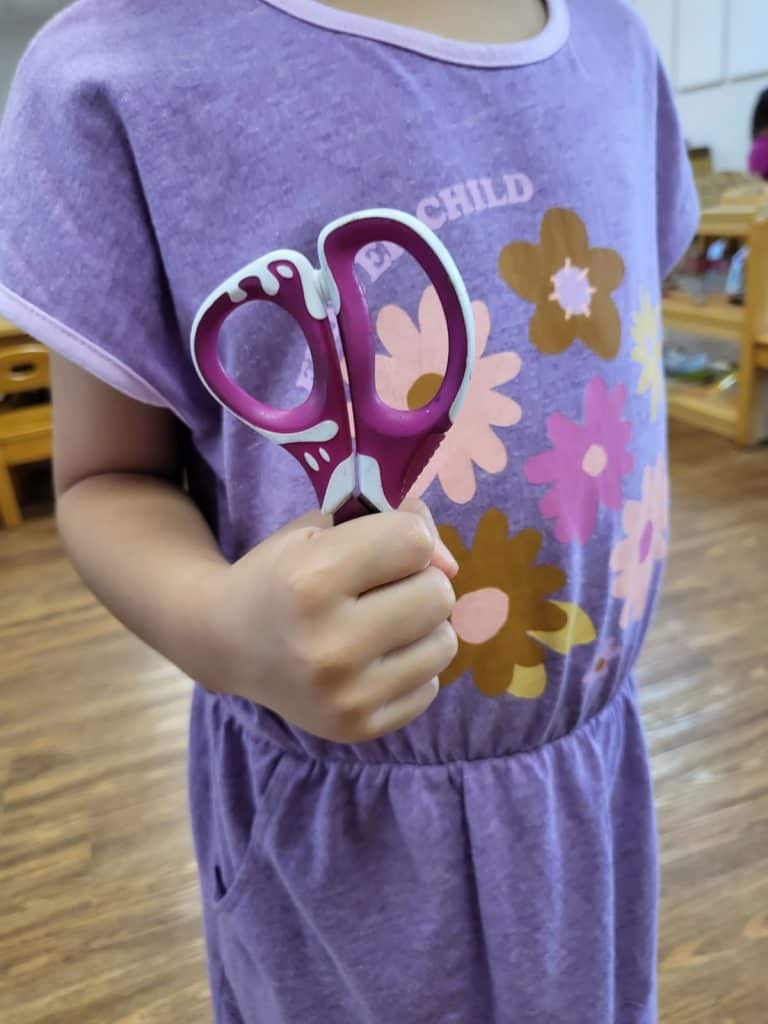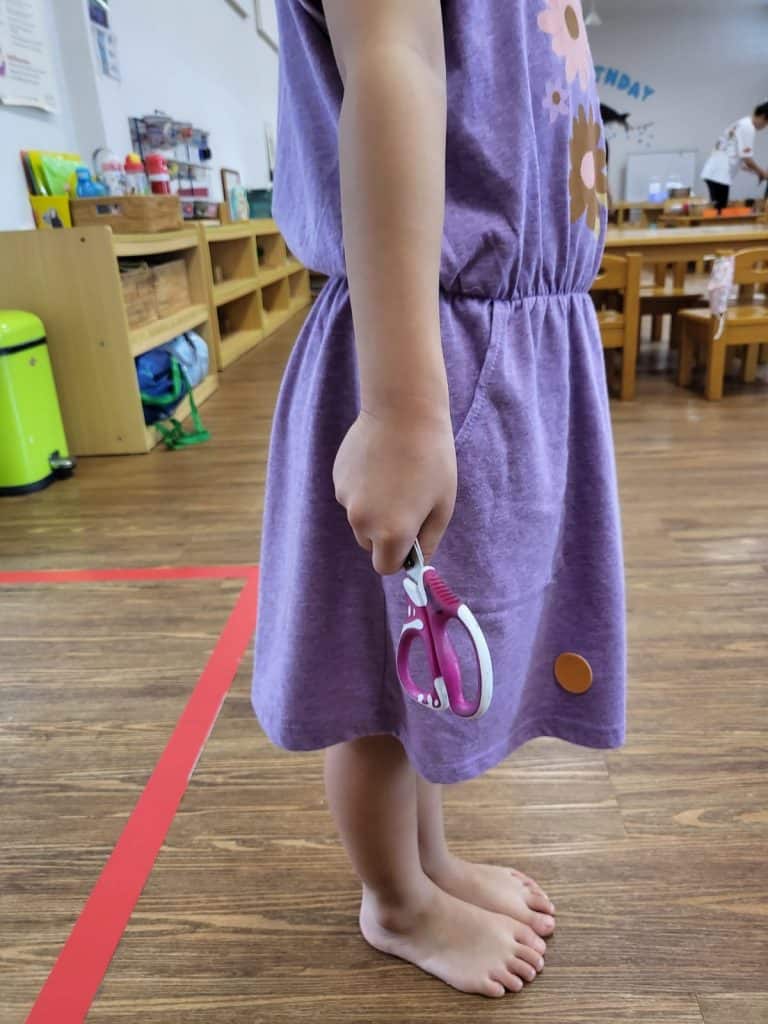 If your child is embarking on using scissors for the first time, do reinforce the safety aspects of working with a pair of scissors such as walking with the fist grasping the closed blades and holding the scissors down by the side.
It is important to emphasize the importance of walking while holding a pair of scissors.
PositiveLeePeilin Dragon Playground Printable

A3 Paper (A4 paper is fine, just more sticking required!)

Cardboard (or used cereal box)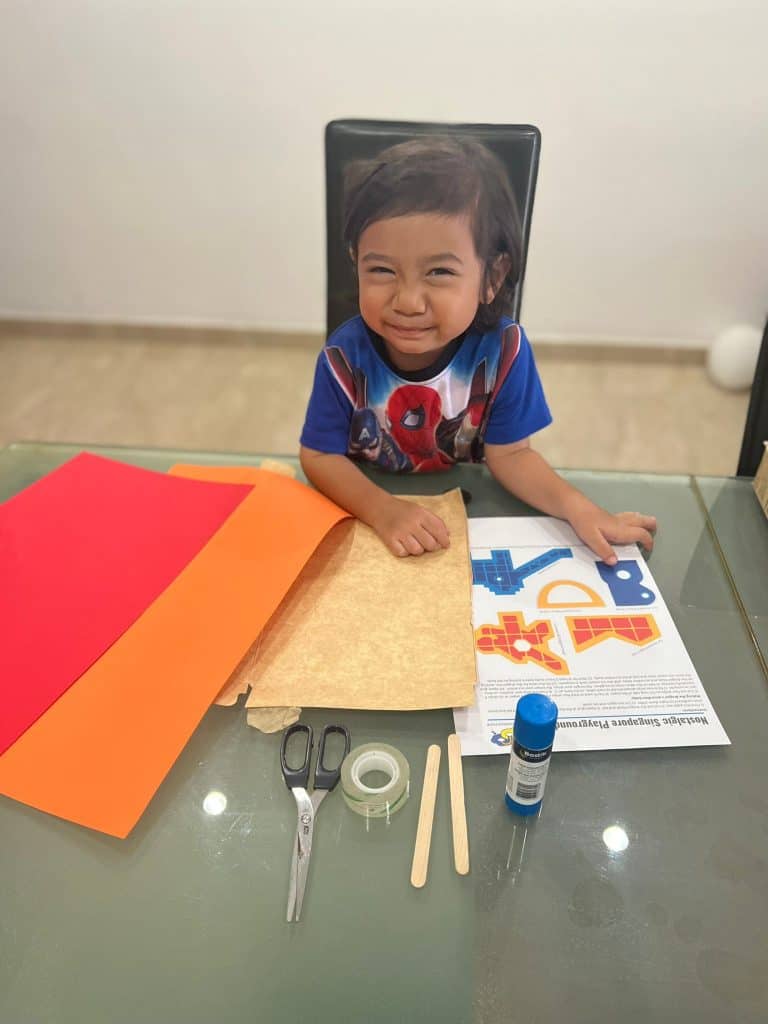 Preparation
Lay all the items needed for the craft out for your child before you begin.
Step 1.
Print and cut out the dragon head and tail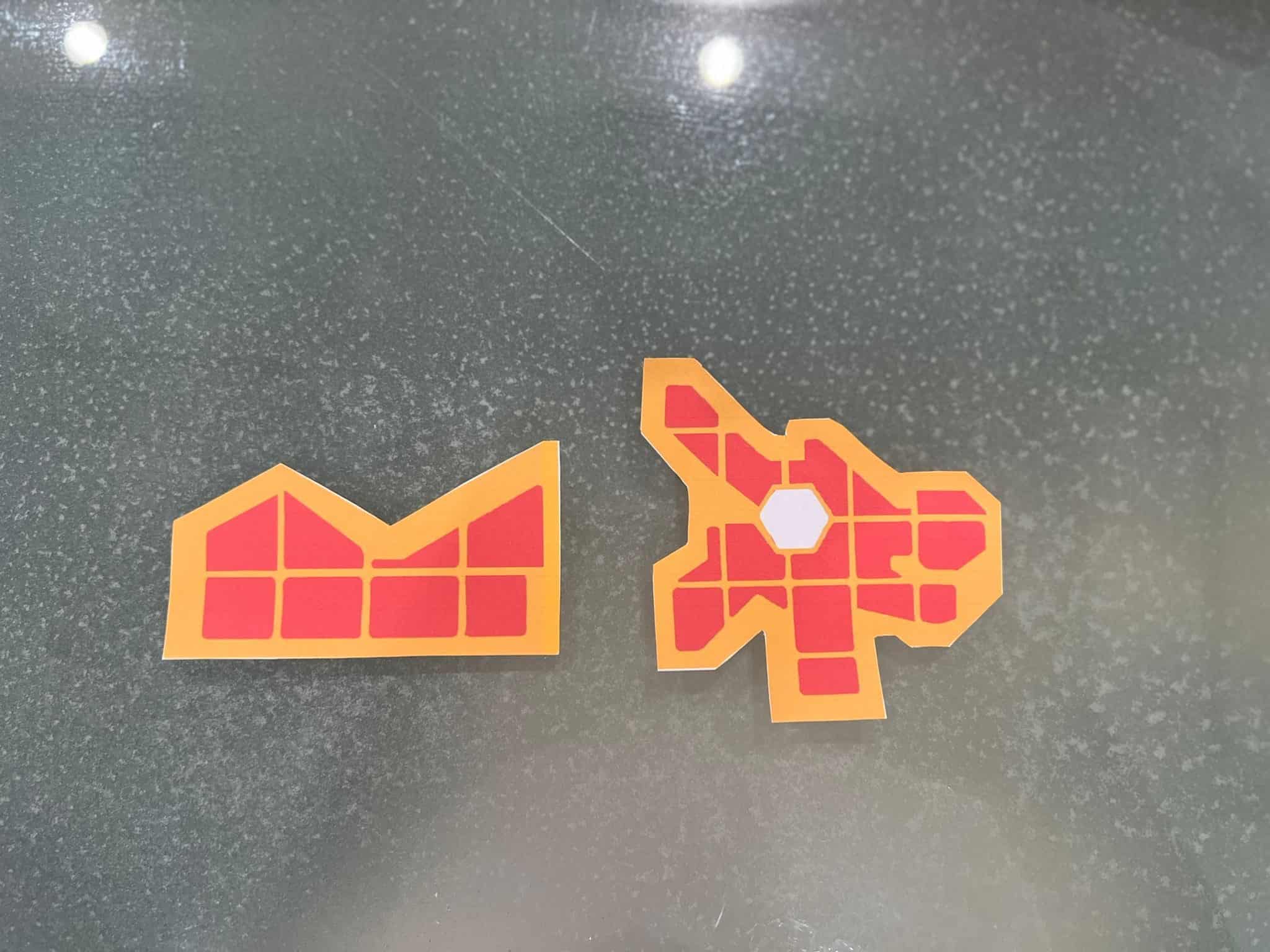 Step 2.
Apply glue at the back of the dragon head and tail and paste onto cardboard to make them stiffer. Cut out the dragon head and tail. Set aside.
Step 3.
Cut out four strips on the long side of the paper. You'll need at least four strips if you're using A3 paper or six strips if you're using A4.
Step 4.
Stick two strips perpendicular to each other, so that they form an 'L'. Fold one strip over another, so they repeatedly overlap.
Step 5.
Add on the other strips to lengthen. The longer your strips, the longer your accordion.
Step 6.
Apply glue on the dragon head and accordion body, with the ice – cream stick in – between. Do the same for the dragon tail, sticking the back, ice – cream stick and end of the accordion body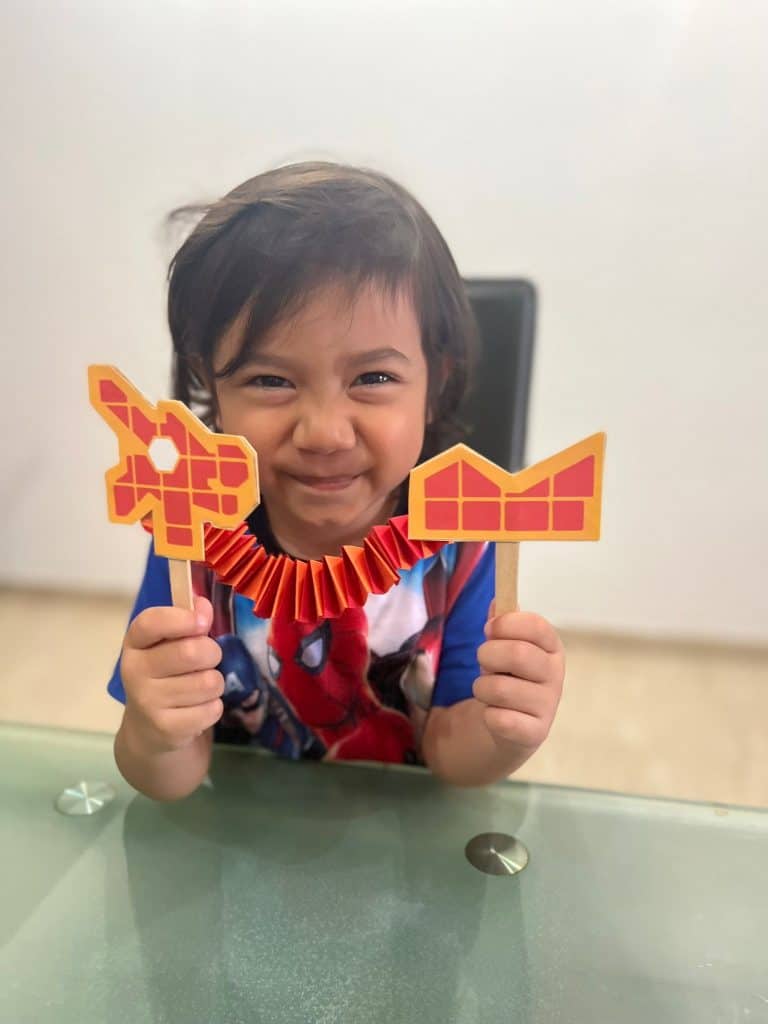 Step 7.
Wait for at least 2 hours to dry before pulling on the body
Voila! You're all good to go! PositiveLeePeilin recommends bringing this craft with you to explore any of the 4 remaining iconic dragon playgrounds.
Find out where they are here!
Happy 57th Birthday Singapore!