Numerous studies show that balanced diets help children to remain focused and energised. Here at House on the Hill, our distinctive menu has gotten the stamp of approval from Singapore's Healthy Meals in Pre-schools Programme (HMPP), internationally renowned nutritionist Ian Marber, and most importantly from the children and families of House on the Hill!
This month's Montessori at Home activity is to make a healthy fruit smoothie drink with your child at home. Did you know fruits are an excellent source of dietary fibre and vitamins? Some children may need coaxing to eat fruits, and in this situation, blending the fruits helps to sneak it them in whilst ensuring that they get all their nutrition needs covered!
Now it's time for you to create this delicious fruit smoothie with your child. Before you start the process of making the smoothie, here are some additional Montessori tips:
1. Discuss fruits and vegetables with your child. Which ones do they like the most? Why is it important to include fruit and vegetables in our diet? Older children may have combination ideas that they would like to try out – this is a fun and fruitful discussion to have. You could even search for the nutritional makeup of ingredients before making the smoothie. Do you need to go on a trip to the supermarket to purchase ingredients? Maybe you need to make a shopping list?
Read here for some tips on how to shop at the supermarket, Montessori style.
2. Set up your prepared environment. Do you have all your materials? Have you laid them out before activity time? Can you involve your child in preparing for the exercise?
Are you excited to see the recipe? Here goes!
Ingredients / Equipment Needed
Bananas, strawberries (suggested)
Ice
Greek Yogurt
Blender
Knife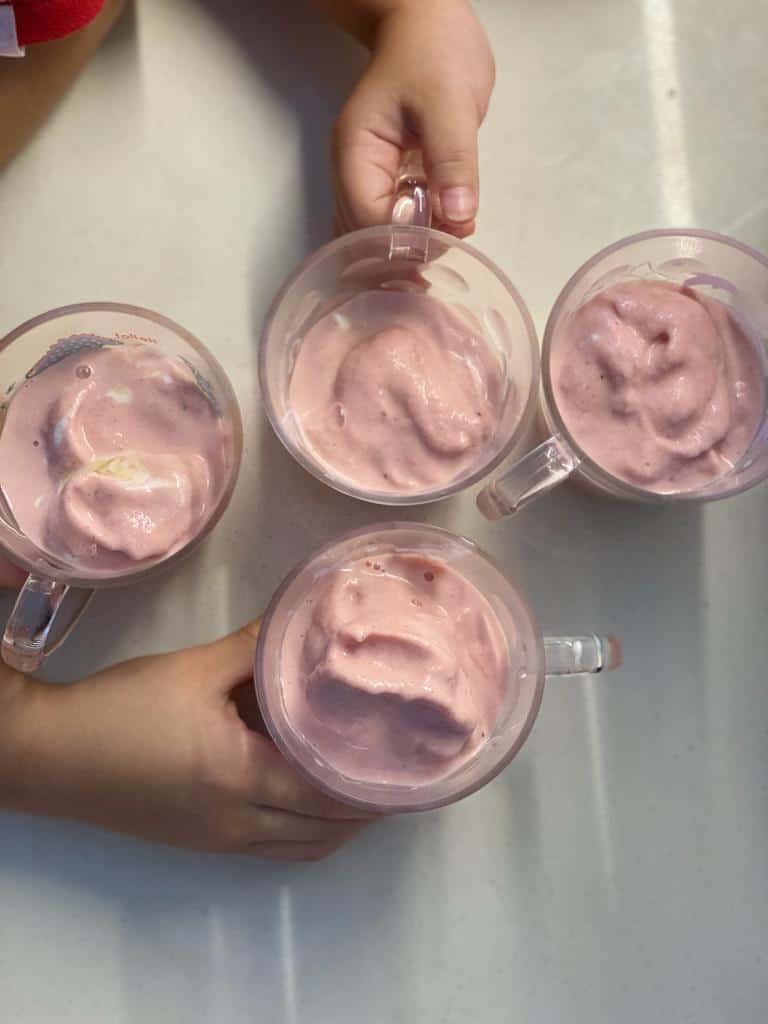 Step 1.  Cut the fruits into smaller pieces.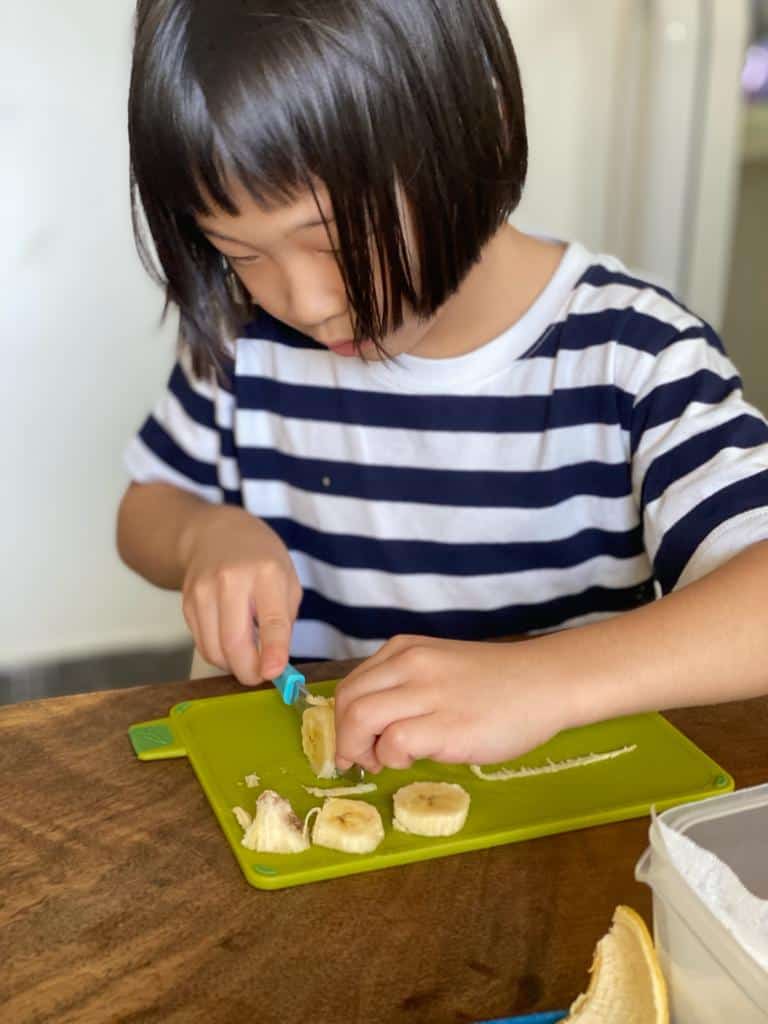 Step 2. Place the cut fruit in a container. Freeze them for a few hours!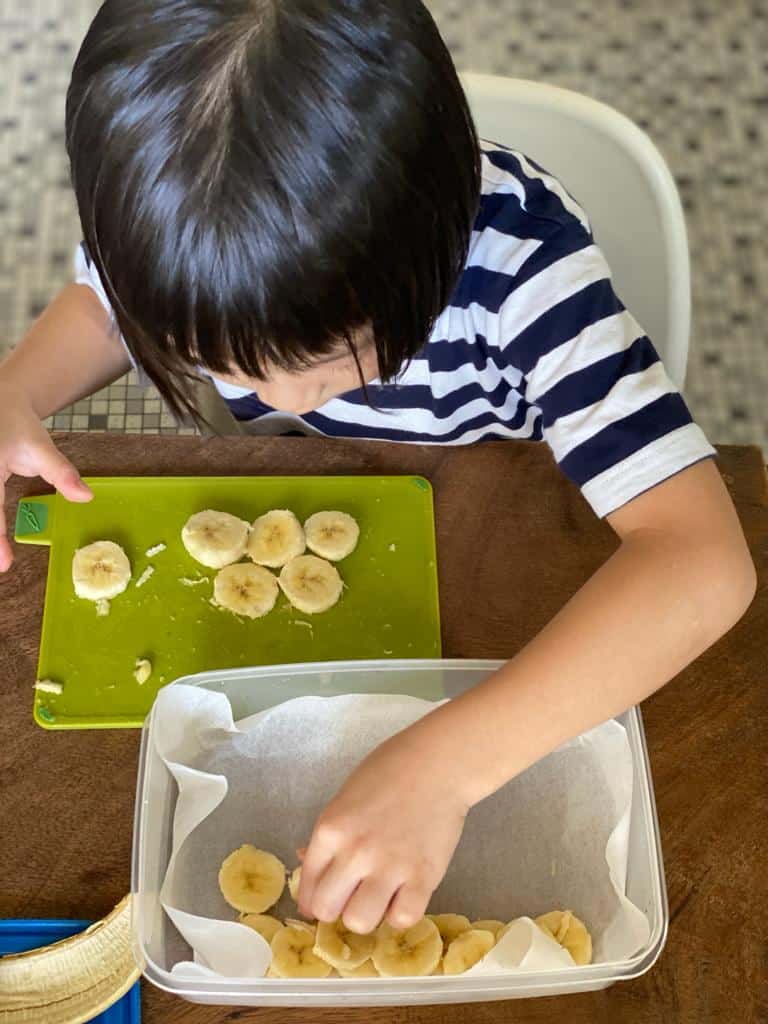 Step 3. Place the frozen fruit in the blender, remember to add in the yogurt and ice to blend together as well!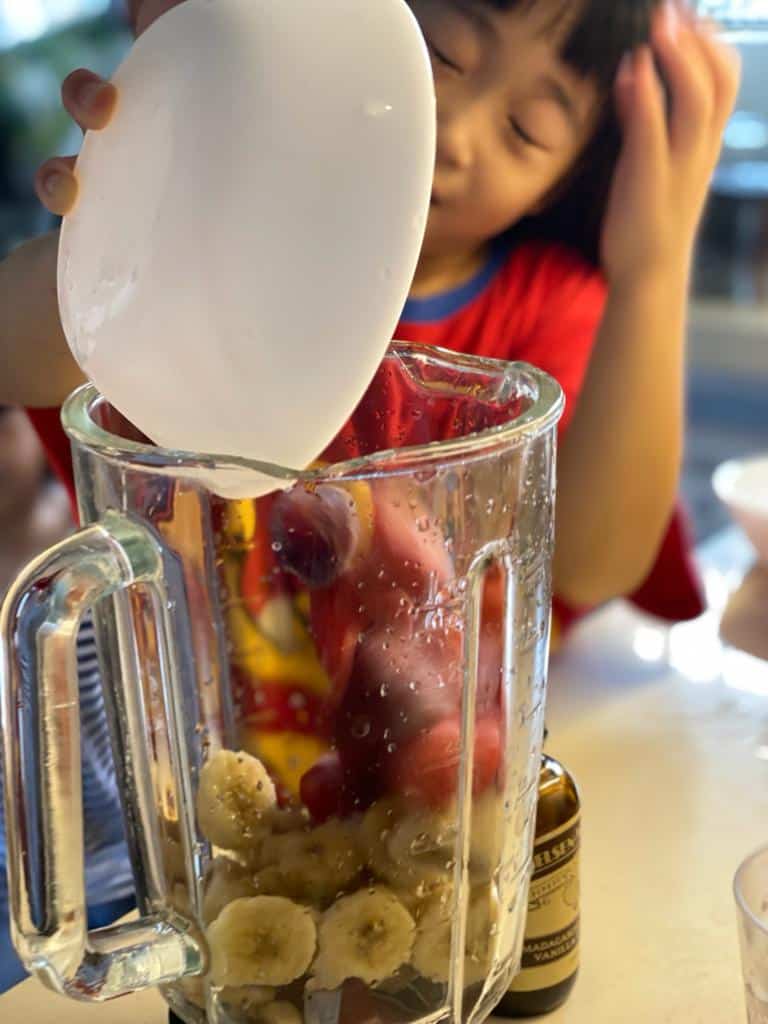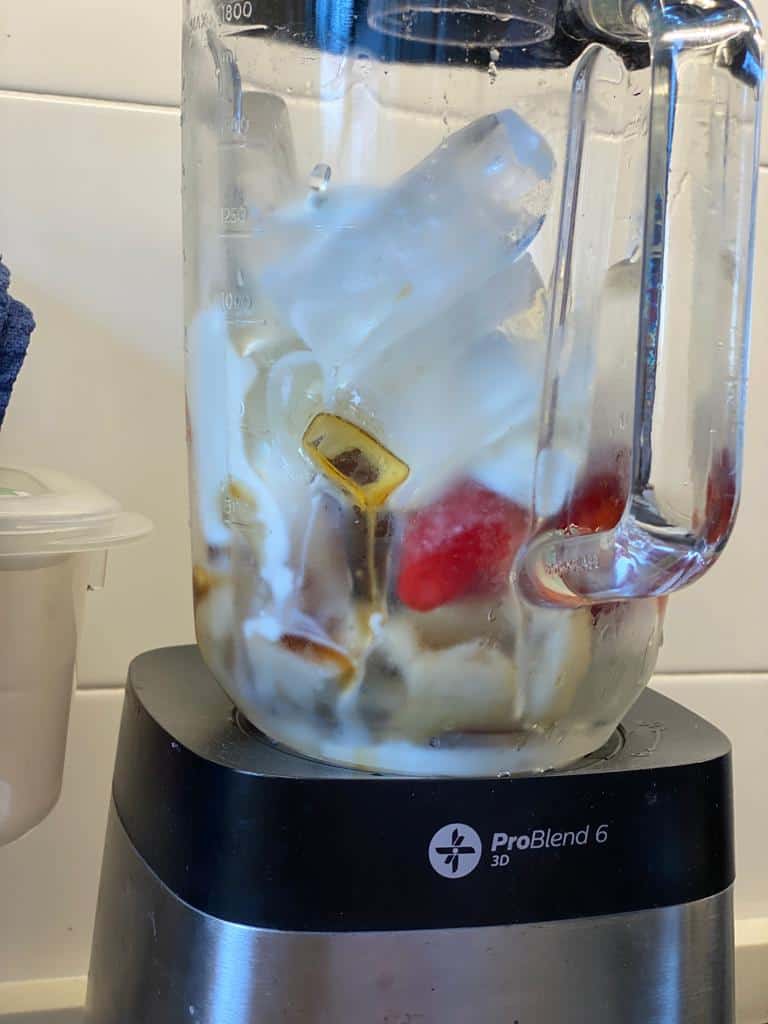 Step 4. It's time to enjoy the fruit smootie! Cheers!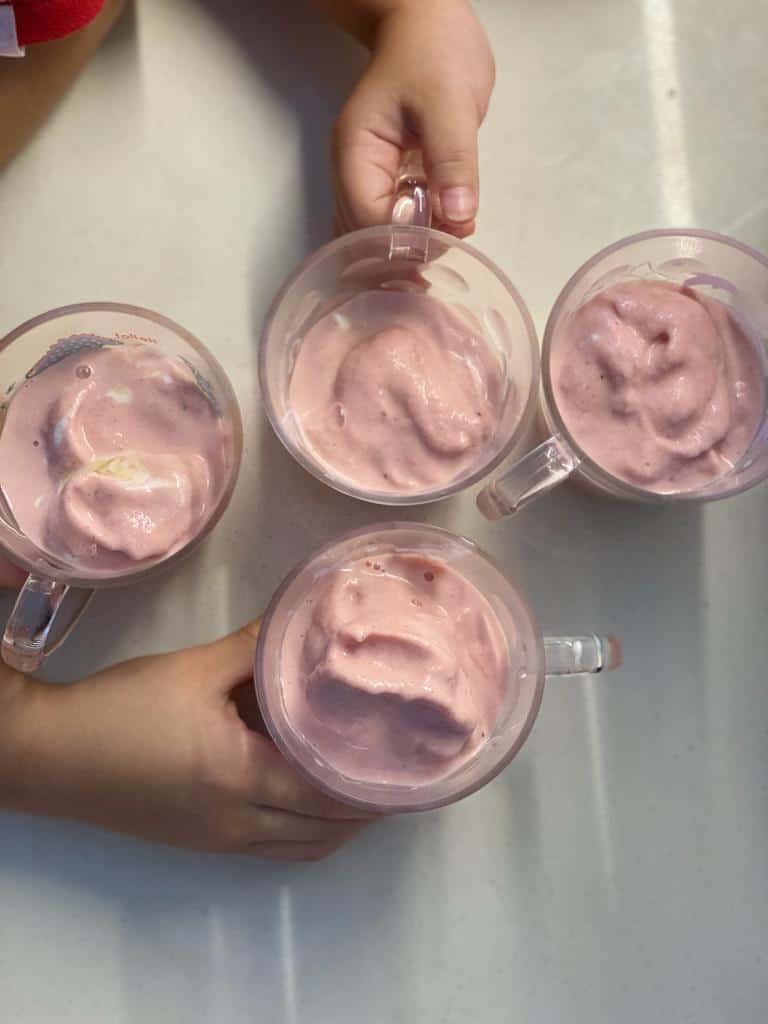 We believe that a child who learns to love nutritious and fresh fruits, will have a healthier life in the long term. Have fun making your fruit smoothies!