Jing, House on the Hill Founder and Mum of Kai and Hans, made some Christmas Truffles with the boys as a Montessori at Home activity! Let's see how they got on!
First, they discussed how to make it, made a shopping list together, then they picked the items from the supermarket together with Daddy and Mummy.
 Sticking to Montessori principles at home, Jing laid all the ingredients out for them.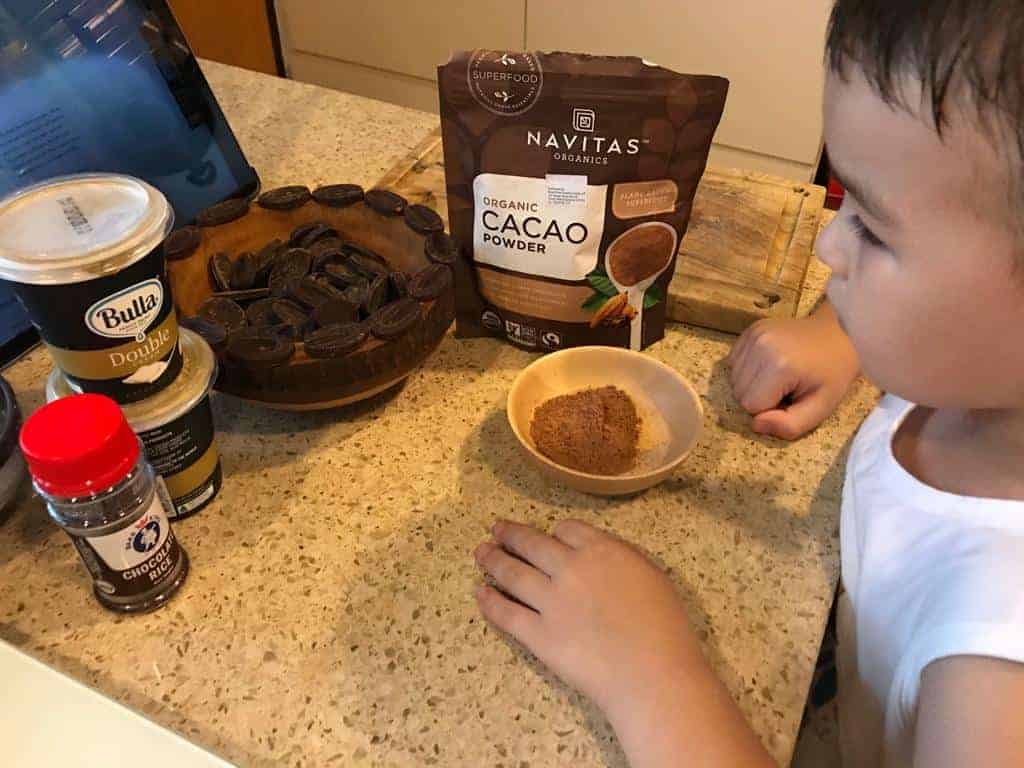 Kai chopped the chocolate buttons up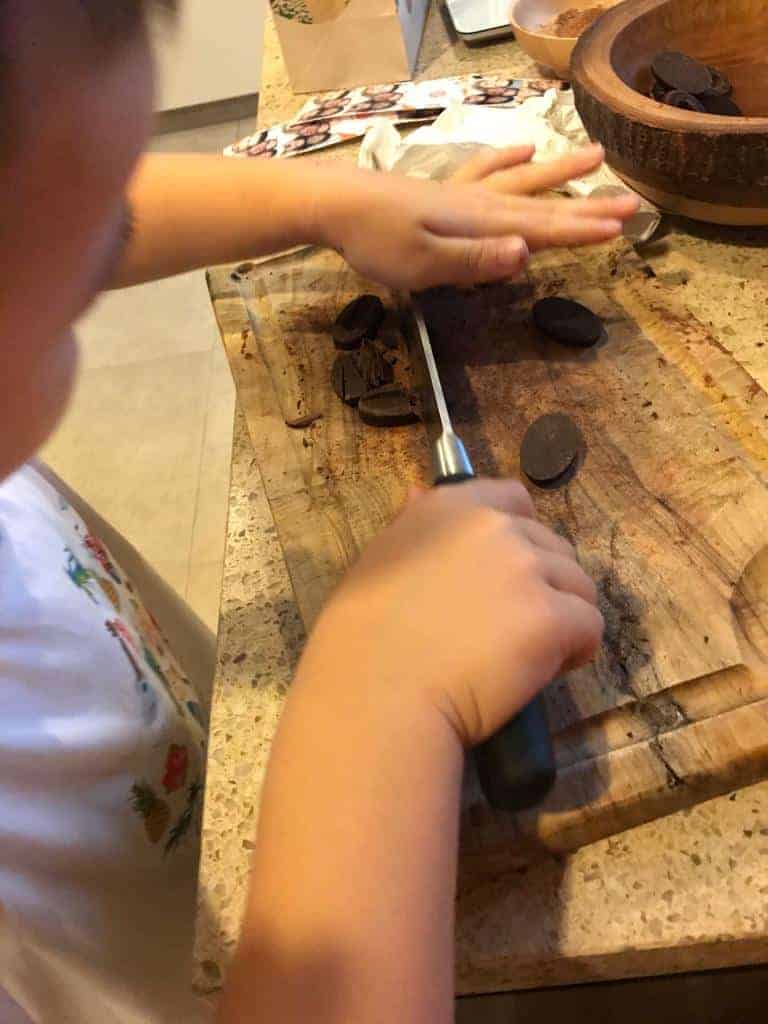 Hans helped to transfer all the chopped chocolate into a prepared bowl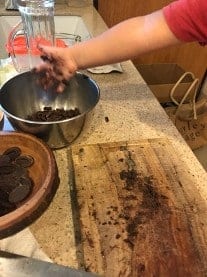 Kai measured out the cream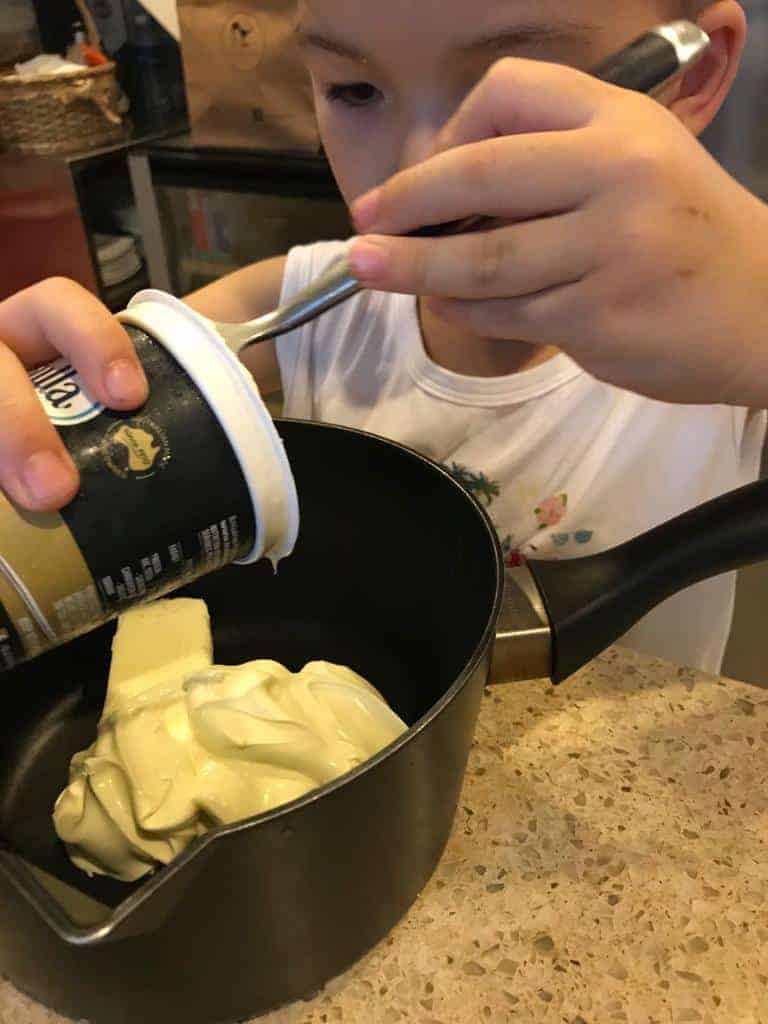 He stirred it on the stove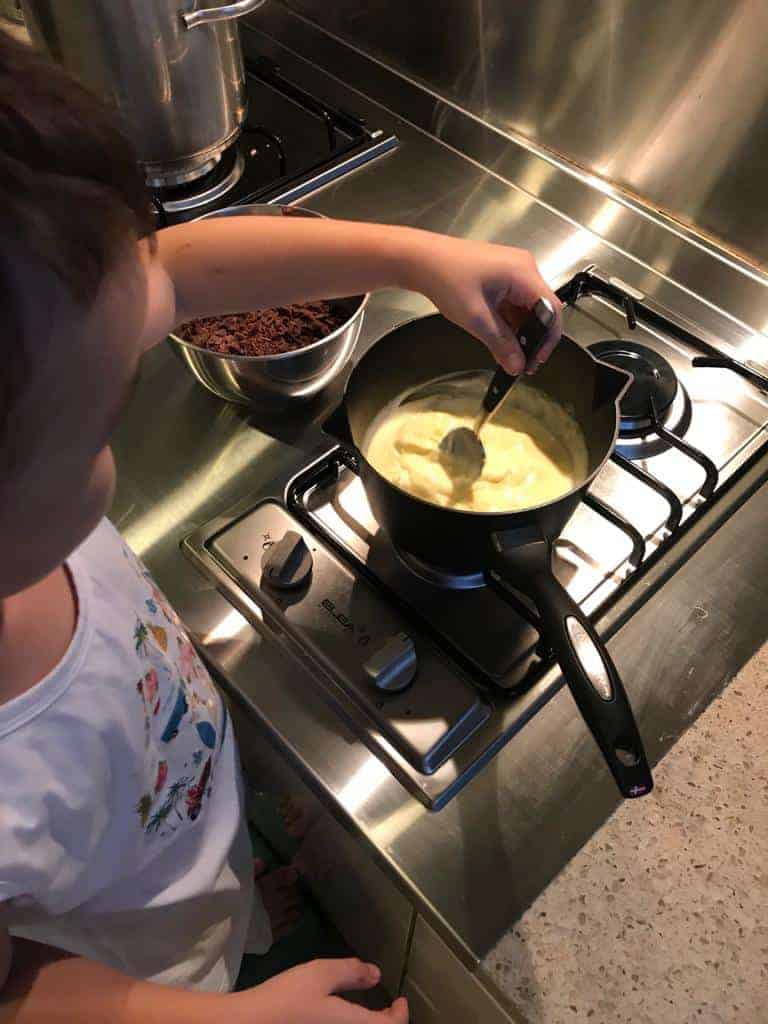 Hans helped to stir the mixture together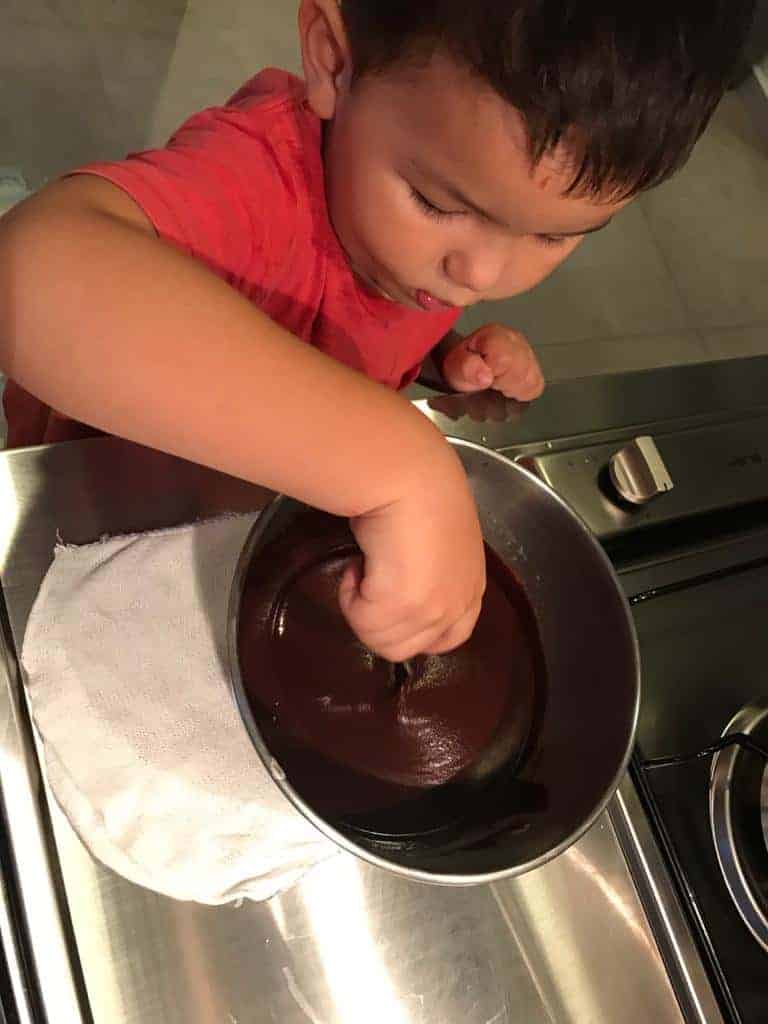 Kai put his apron on and poured the chocolate sprinkles out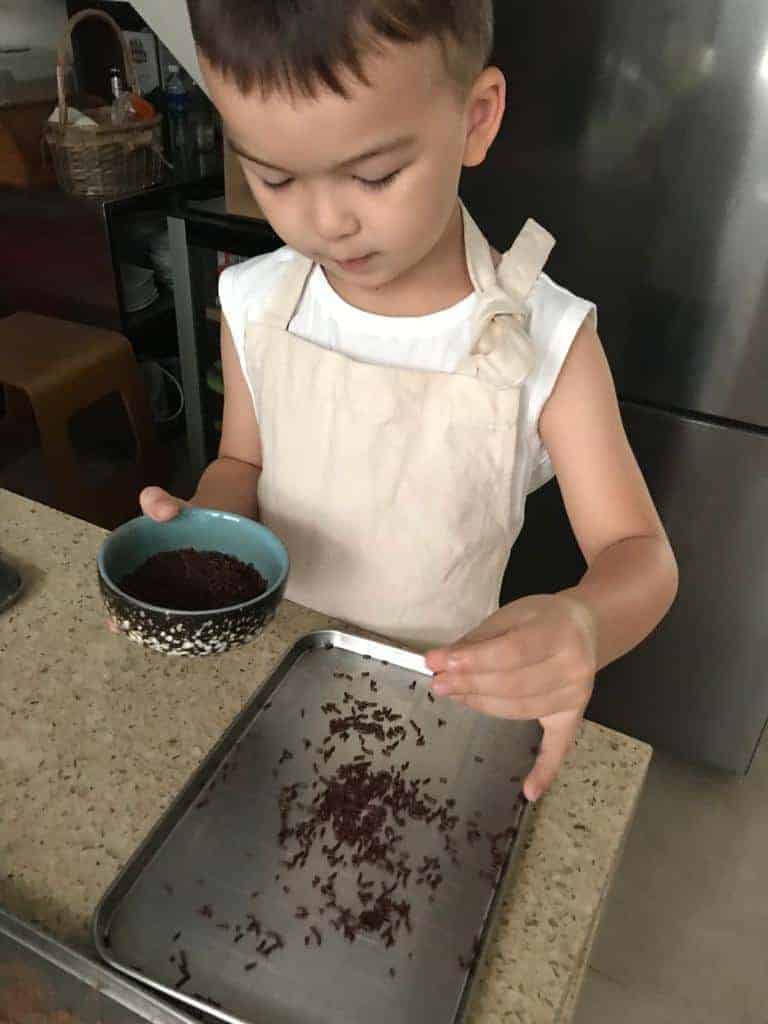 He coated the truffles with sprinkles carefully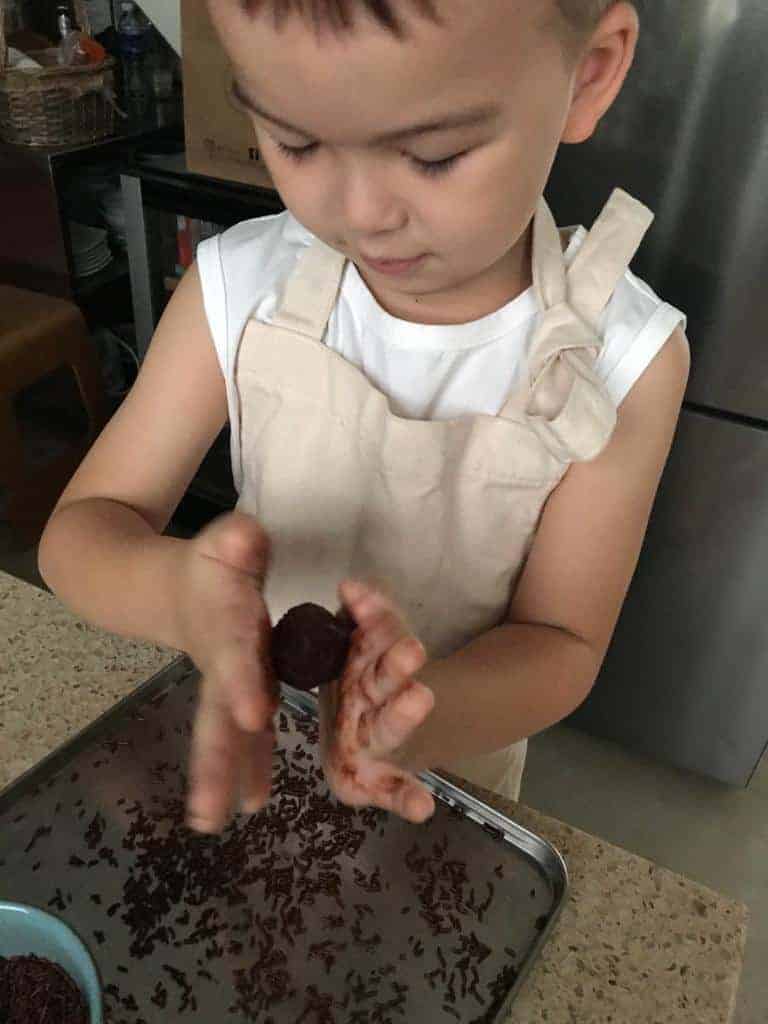 Here's the final product! 
Doesn't it look good?
 They popped them into the fridge to set.
 The next day, it was time to taste their Christmas truffles!
A resounding thumbs up of approval!
Here's the recipe and some Montessori at Home tips for you to try this for yourselves at home!
Chocolate Truffles
Who doesn't love chocolate? This simple recipe (adapted from BBC Good Food) is crowd-pleasing and easy to make! Be prepared for a delicious mess, and lots of lip smacking, finger licking fun!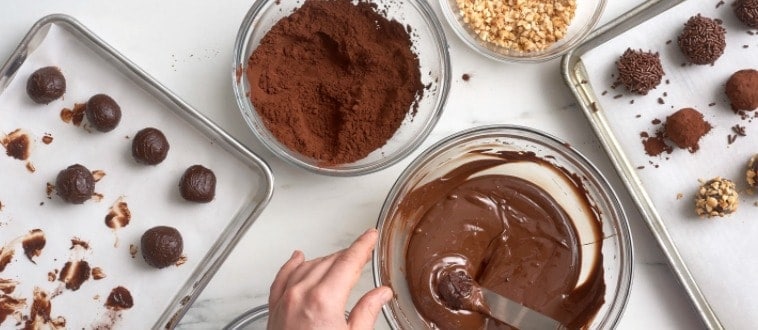 Ingredients:
150g dark chocolate, chopped
150g milk chocolate, chopped
150ml double cream
50g unsalted butter
cocoa powder, sprinkles, lustre powder, icing sugar, chopped nuts, for coating
flavourless oil (such as sunflower), for shaping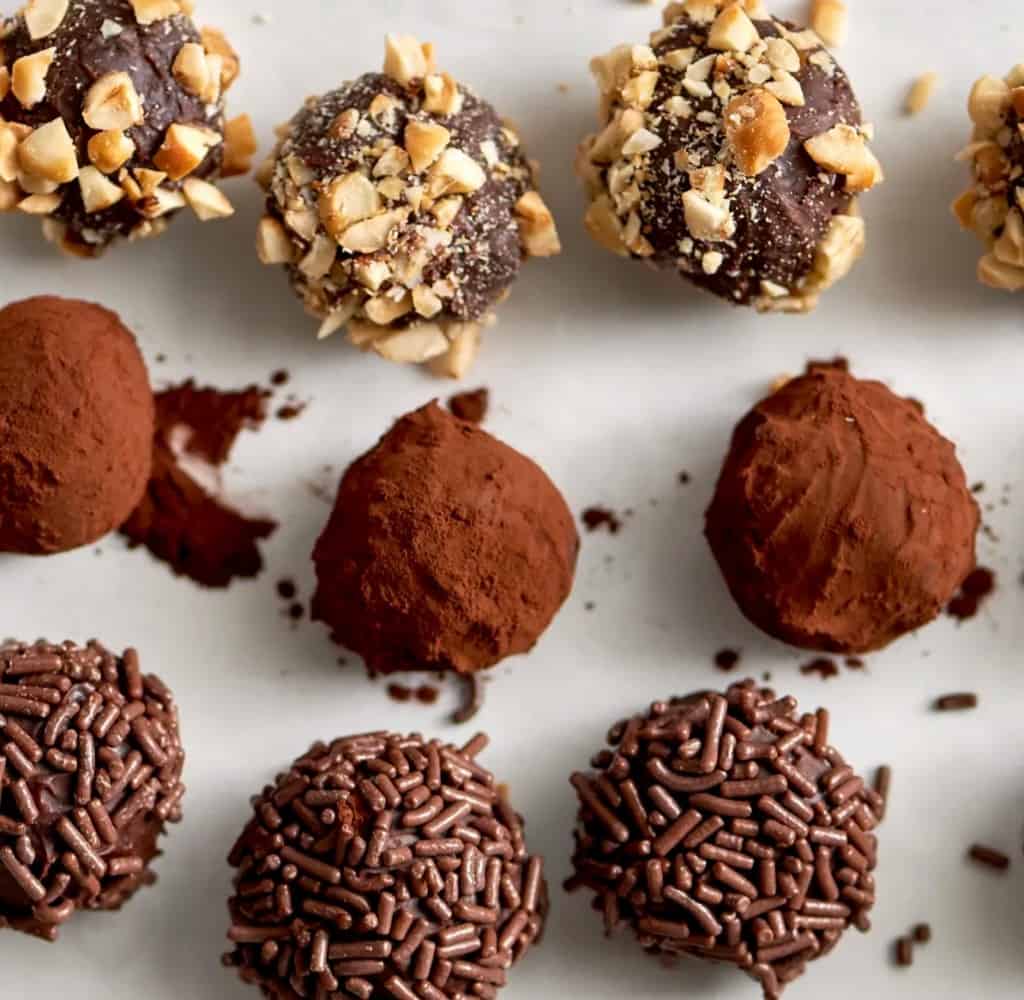 How to: 
STEP 1
Put the dark and milk chocolate in a bowl, then put the cream and butter in a pan and bring to a simmer. Pour the hot cream over the chocolate and stir until it melts. Leave to cool, then chill in the fridge for 7 hrs.
STEP 2
Put the coatings into separate bowls. To shape the truffles, lightly rub your hands with flavourless oil and roll teaspoons of the truffle mix between your palms – this can get messy!
STEP 3
Gently roll the truffles in the bowl until evenly coated, then put in a box and chill. Store in the fridge in an airtight container for three days, or freeze for up to a month. Defrost in the fridge overnight.
Montessori tips:
Your child is the chocolatier today and you are there to help guide your child through the steps. Begin with a prepared environment and make sure the materials are all ready:  ingredients, bowl, large spoon. Let your child do the scooping, stirring, and rolling into balls. 
Focus on just one step at a time, and if your child does not know how, begin by doing the action slowly and quietly and letting them observe, and then give them the opportunity to do it on their own. Enjoy the finished product together! And remember, they can help clean the bowls when you are all finished! 
Pop these homemade Christmas truffles in a pretty box if you want to give them as a gift. Children will love giving them to family and friends, plus preparing the gift is an additional Montessori at Home activity.